Johnny Cash recorded America IV with death weighing heavy on his mind. There were many days he couldn't find the strength to sing as his health was in rapid decline. The resulting album is an intimate reflection on life, death, religion and love.
This was a project from an Advanced Typography class taught by Jeff Barlow at Seattle's School of Visual Concepts. I was to pick one album that would be my primary subject throughout the quarter for a handful of exercises. The final project was to make an album tribute in the form of a commemorative book containing album lyrics, liner notes, and interviews.
A lifelong struggle as a fearful believer & glorified outlaw.
Book design & layout | Typography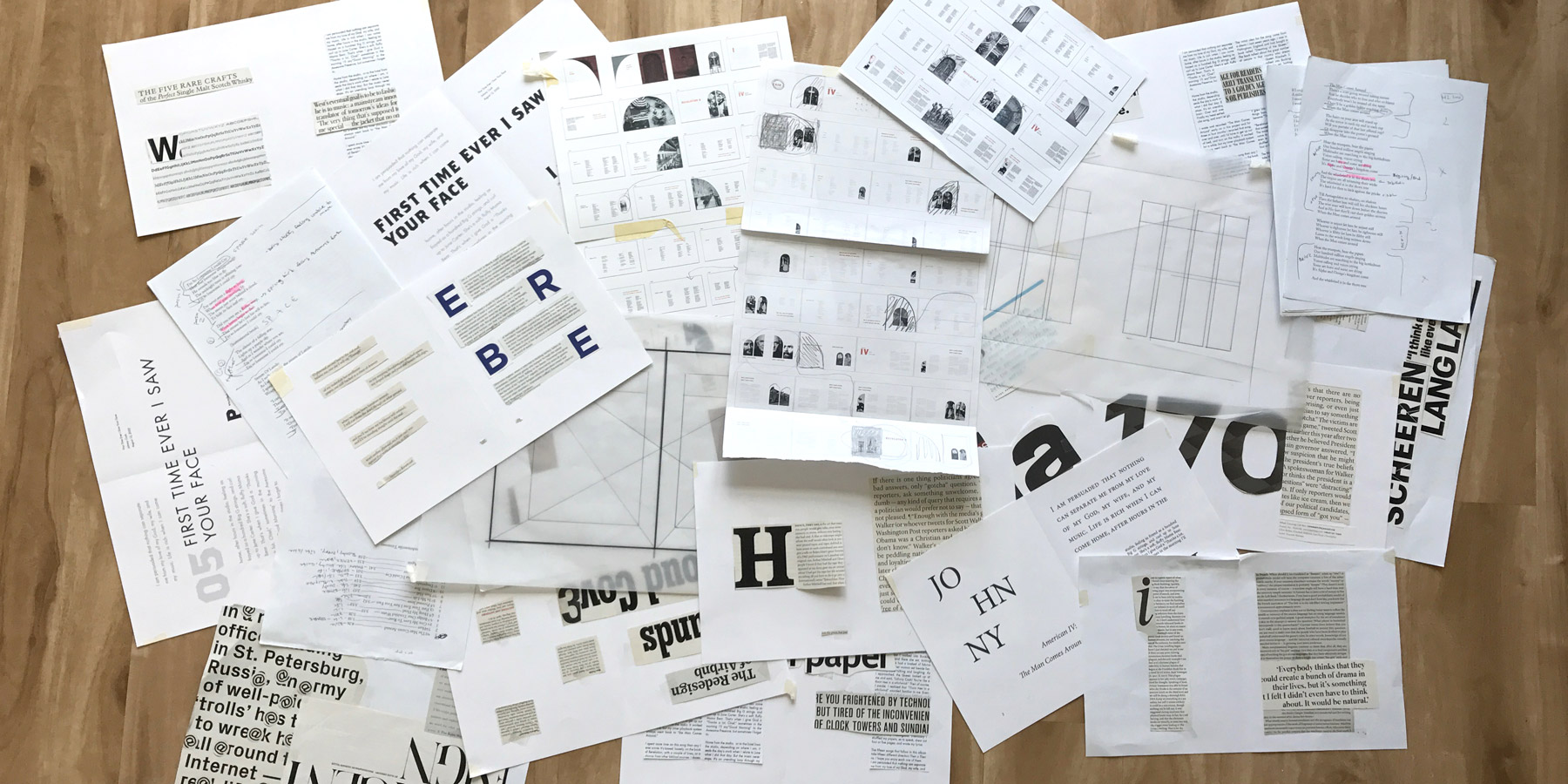 I developed a grid and type system to be applied throughout the book. I also wanted to set some extra limitations for myself. I chose to limit the color pallet and typefaces–two of each–to compliment the notion of Cash's duality I'm pushing in the creative driver. Additionally, I chose the symbol of an arch to be used throughout the book after discovering this reoccurring shape throughout my collection of inspirational imagery. It came in the form of tombstones, church windows, and even at the entranceway to Folsom Prison and so I found it to be a perfect symbol to represent religion and mortality.