Sajan is a B2B language service provider offering translation technology solutions to some of the world's leading brands.
Sajan was at the beginning of a major growth spurt at the time I came onboard. We were starting to compete on a global level and needed to step up our marketing presence. I lead our team to develop a Marketing strategy that supported Sales' efforts, drove lead generation and promoted the company as a thought-leader and innovator in the localization industry.
We're your localization know-it-alls.
Identity creation | Branding | Art direction | Print & web design | Web development | UX design | Marketing strategy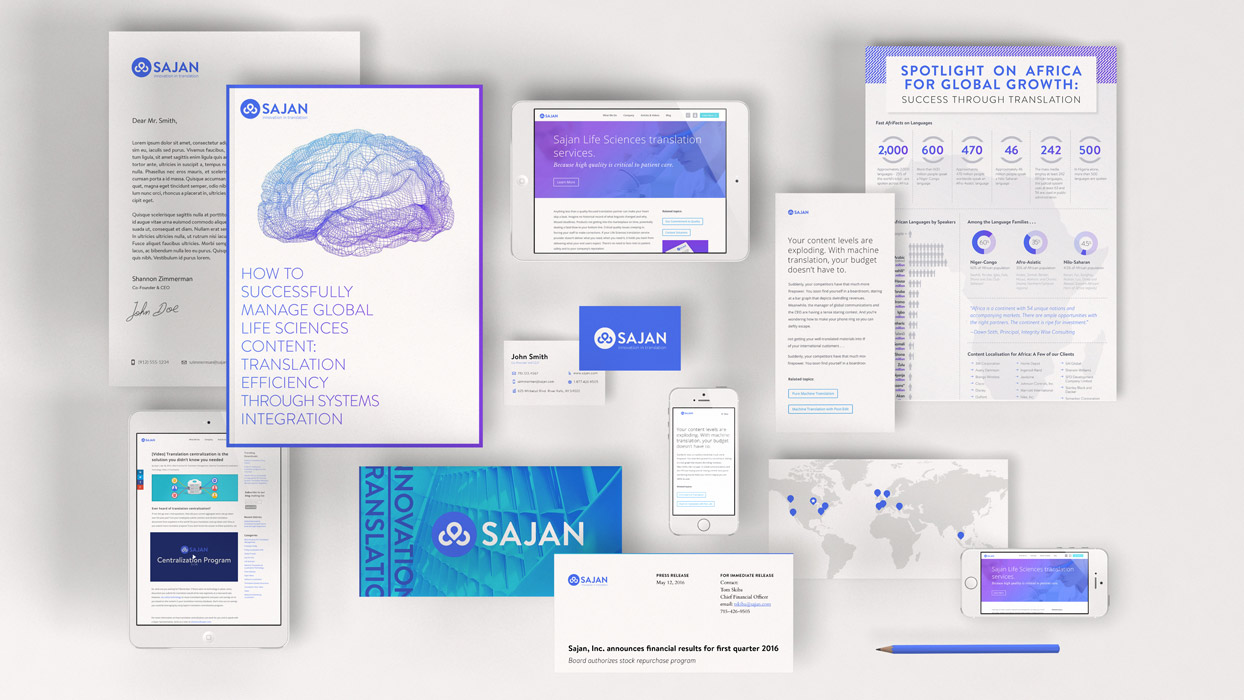 Company Rebrand
My first project upon being hired at Sajan was to lead a rebrand and visually define the next phase of growth with a more approachable and scalable solution. It was important to keep company values in the forefront of this rebrand — friendly customer service and superior technology — all while positioning the company as a thought-leader in the heavily saturated vertical. I dove in by researching the industry and our competitors, conducting interviews, establishing buyer personas and then on to sketching and ideation.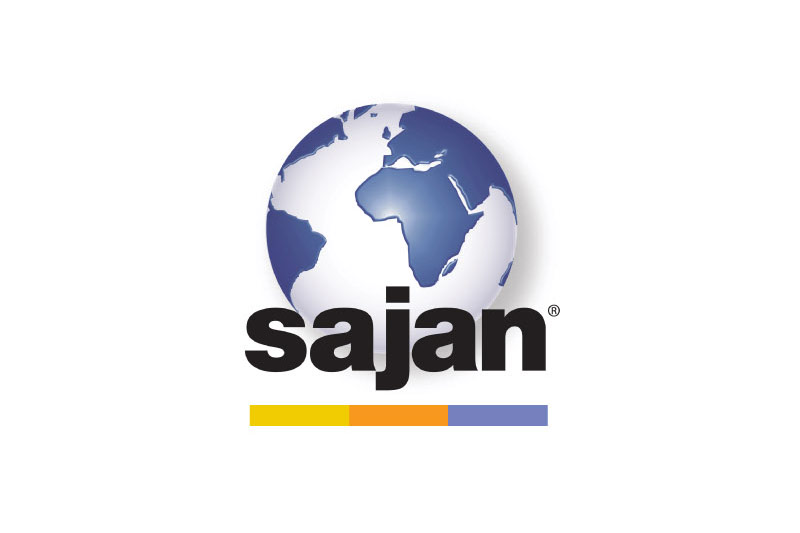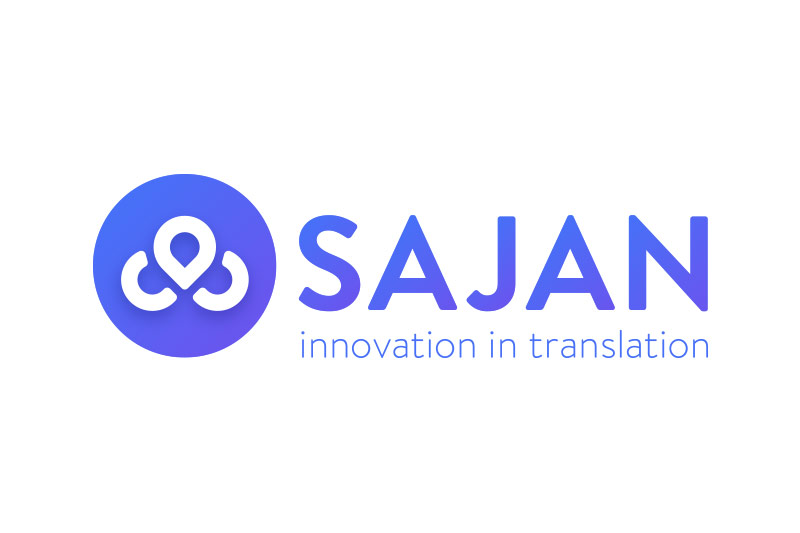 The new style guide and design system were applied across our global offices and collateral. One year later, web-driven lead generation and email engagement had significantly increased. Web traffic had risen 163% due to our SEO efforts in the website redesign. 
"I see you've modified your branding! It looks great, congrats! I do like it, the idea is simple and modern, clear and focused!"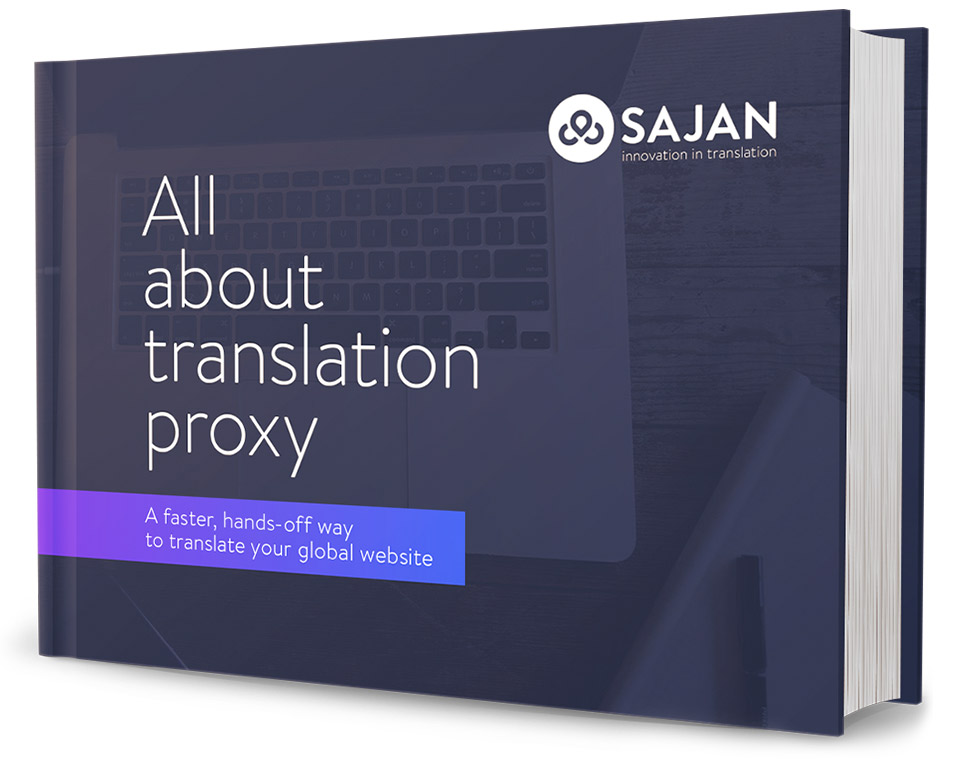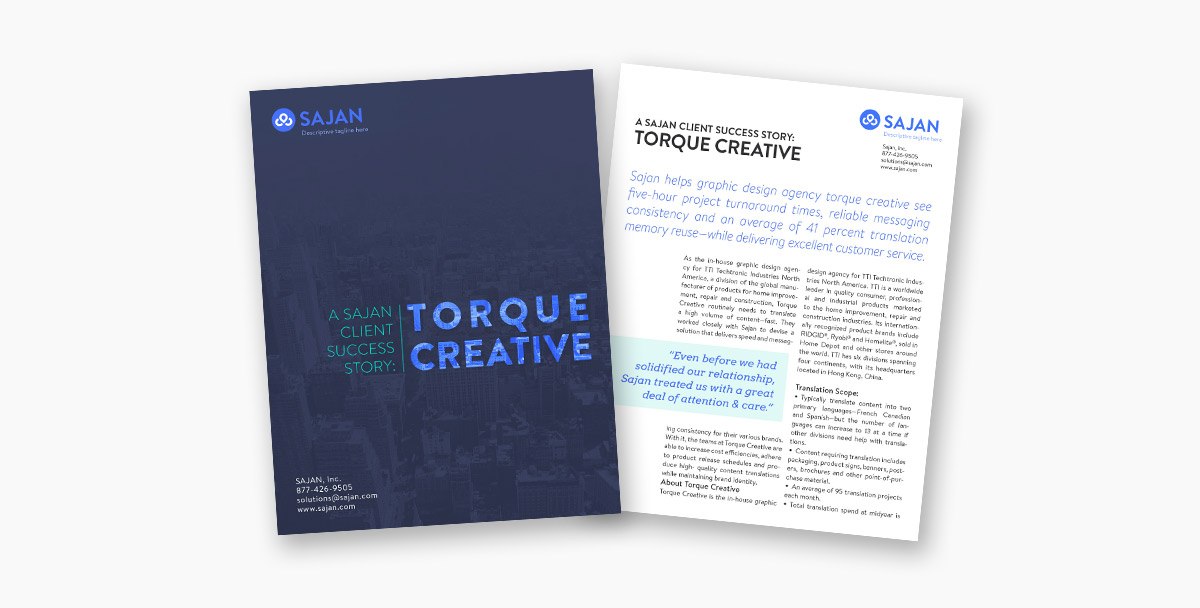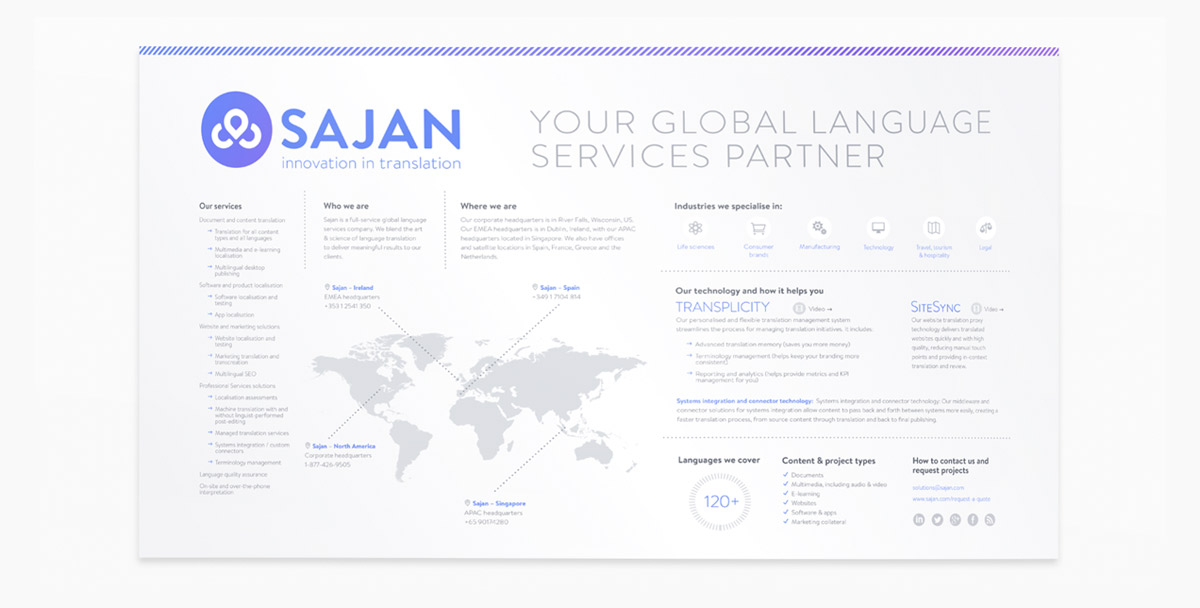 Interactive Sales Presentation
I built a browser-based, interactive presentation to combat limitations of the linear path defined by traditional presentation tools. Sales were able to deliver a customized presentation based on the client's needs and in the moment reactions. In addition, it helped maintain consistency with our branding, messaging and provided useful analytics for continuous optimization.