Amplexor's annual conference showcasing innovation and best practices within the Life Sciences industry.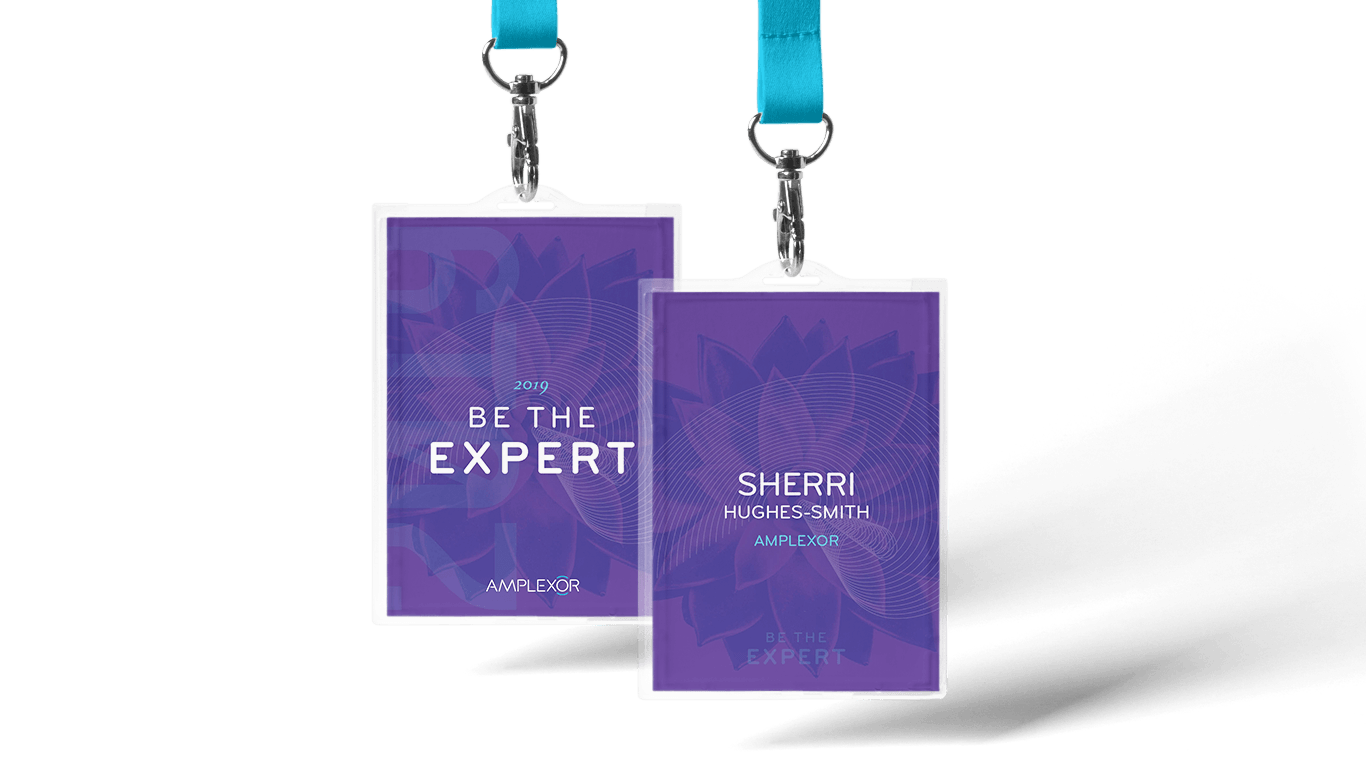 Each year, Amplexor chooses a new location and theme for their flagship event to engage existing clients and promote the latest innovations in the Life Sciences industry. I lead the in-house Creative Team with branding and marketing for the 2019 event while in collaboration with an Events Team, freelancers and other key business stakeholders.
Roles
| Art Direction | Branding | Environmental Graphics | Print + Digital Design Production
Conference check-in station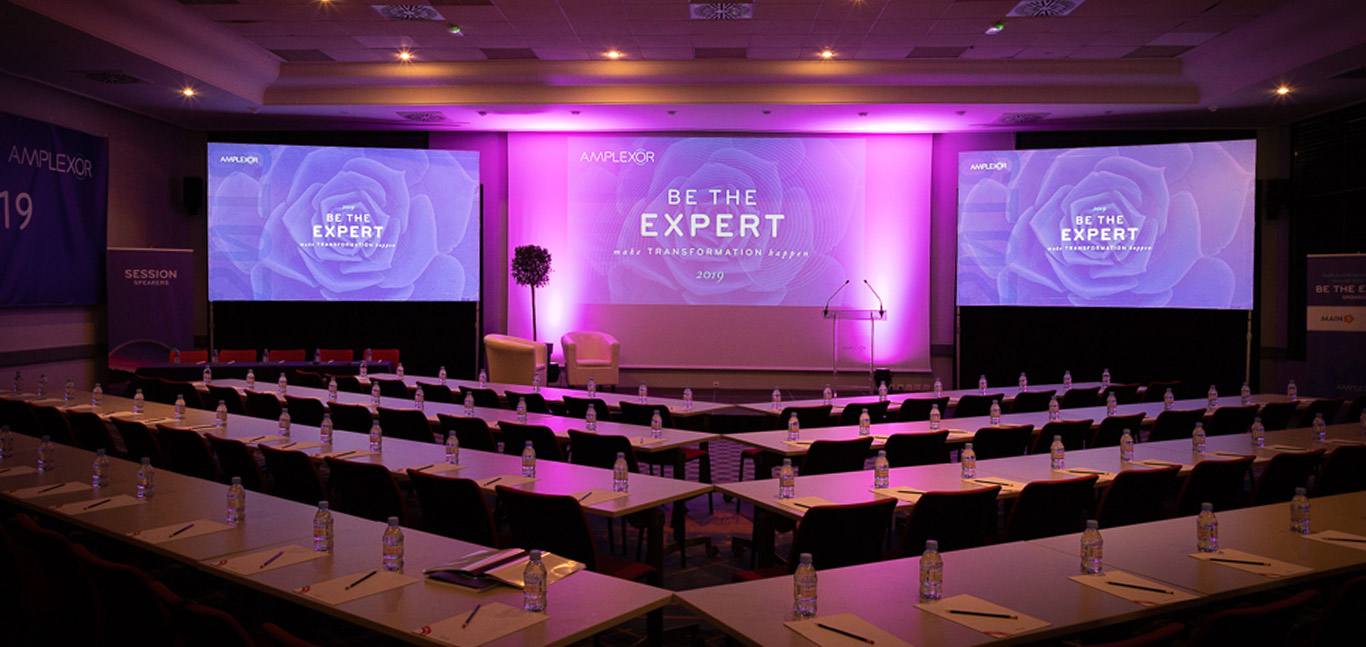 This is the primary conference room for event speakers. It is one of several hotel rooms containing our custom signage, video, lighting and arrangements used to transform the space into our branded direction.
The event's theme, Make Transformation Happen, along with the natural elements of the location, Provence, France, were key sources of inspiration used for establishing the visual identity. Fibonacci's curve was chosen to represent transformation evoking nature, power and motion.  The color palette is a combination of Amplexor's branded purple, along with naturally occurring hues sampled from the sea and local terrain.
Transformation in the Life Sciences Industry
I applied the event's visual branding across all digital and print touch points. This included leading our in-house team in the creation of web design, social media and email graphics, posters, roll-up banners, booklets, environmental signage, way-finding signage and more.
Conference booklet printed for attendeed containing session information and agendas.
I was also in charge of creating the artwork to support event promotion for months leading up to the event. This included designing collateral intended to attract both prospective attendees and also corporate sponsors. I made a booklet highlighting the different sponsor levels helping promote the event's value while positioning our company's as a top thought-leader in the Life Sciences regulatory industry.
I designed email campaigns, social media assets and targeted ads driving prospects to the event website for more information and registration.