Bluestem Brands operates as the parent company of eCommerce brands including Fingerhut, Gettington & Paycheck Direct.
Fingerhut started as a print catalog company in the early 1980's. By the time I arrived on the team in 2011, they had already begun shifting their efforts toward web sales competing with the likes of Amazon, Walmart.com and Best Buy. I worked on a fantastic Creative Team for two years as an Interactive Designer producing digital assets and developing seasonal branding concepts.
Roles
| Interactive + Production Design | Seasonal Branding | Display Advertising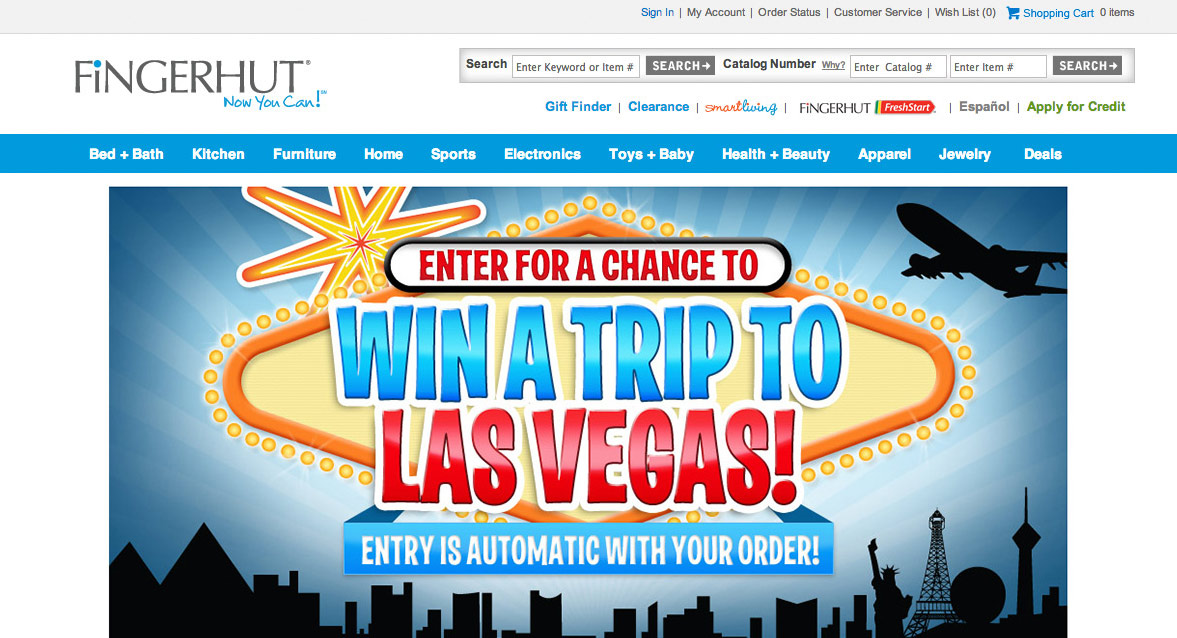 I was asked to develop the seasonal look and feel for our Black Friday campaign–the largest single revenue-grossing event of the year. The extra challenge here was that the campaign was not for a single day but would actually be running all month long. So, I needed to visually convey changes in the product offerings and sales each week so they continually appear fresh all the way up to the grand finale. I did so by creating a color system representing each week to convey the passing of time and fresh creative.
Project Roles 
| Seasonal Branding | | Lead Designer | Graphic Production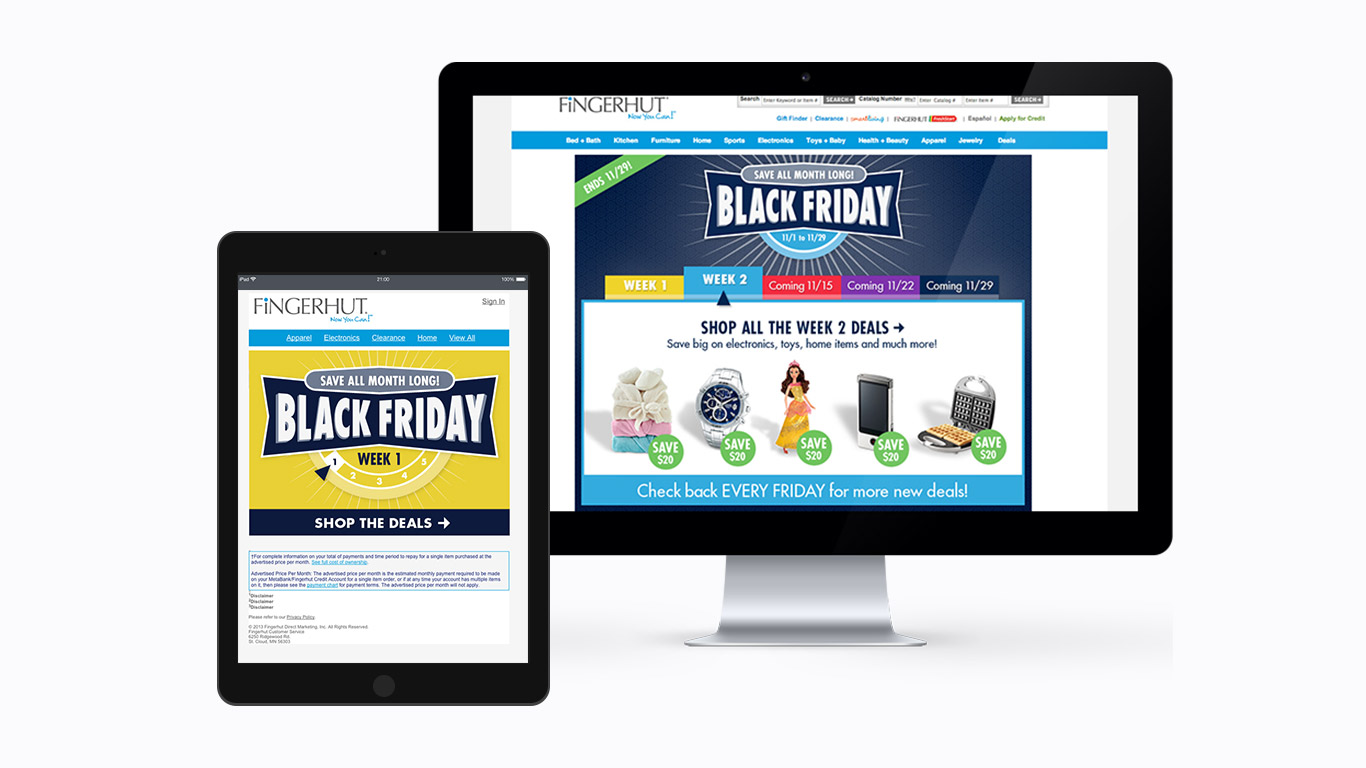 Digital Experience | I designed the interface and visual lockups for web, email and mobile. The color change from week to week is intended to build anticipation for the revealing of highlighted products.
The results were positive–seasonal sales revenue reached a new company high.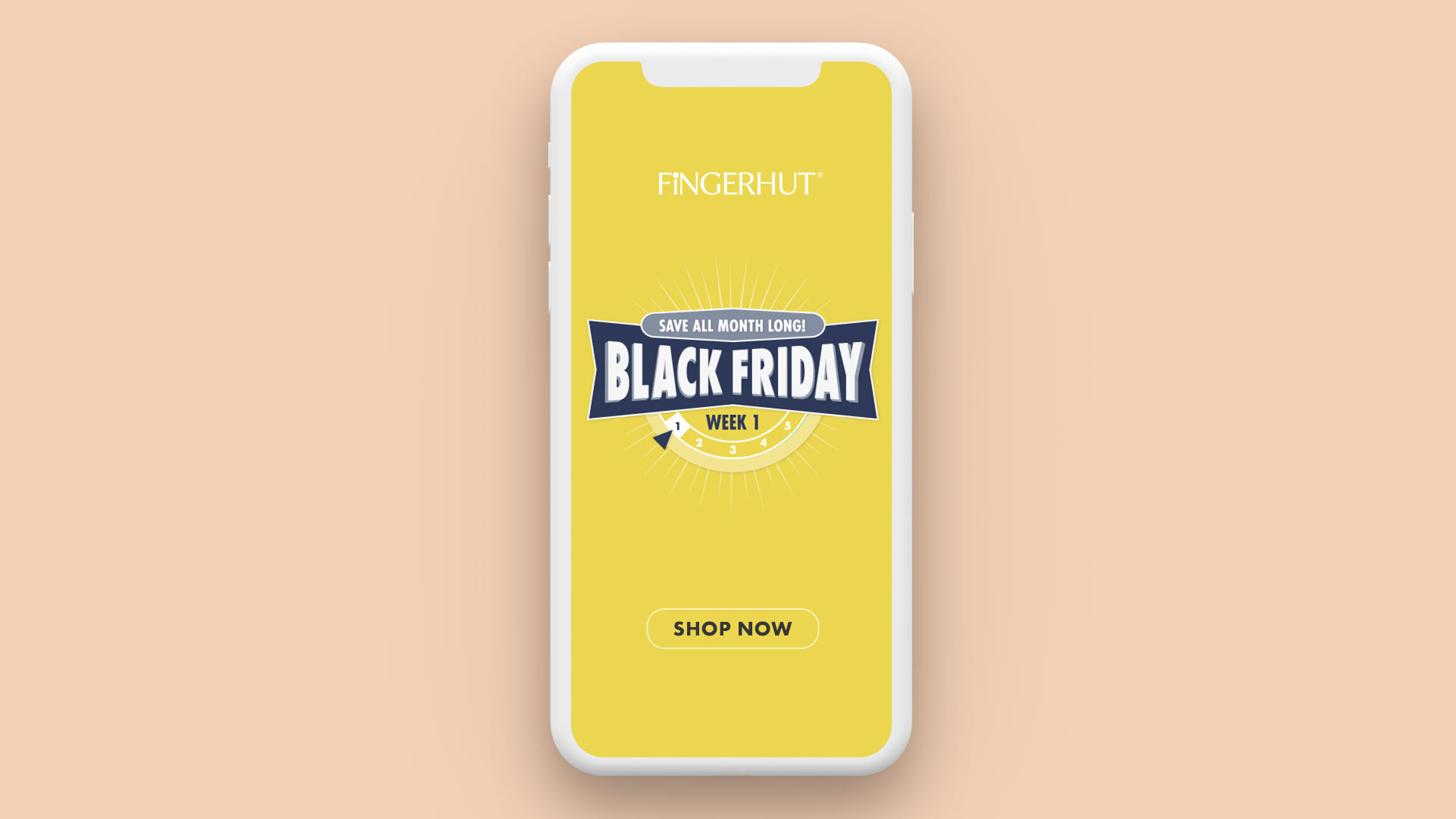 Next up after Black Friday came the holiday promotions. I collaborated with our Creative Director and Senior Designer to define the seasonal look and feel for Fingerhut's Christmas promotions. I arranged the color palette, typefaces, designed lockups, mood boards and chose supplemental imagery. All of these pieces were then disseminated across both the digital and print teams to cohesively define the season's style. 
Project Roles
| Seasonal Branding | lead designer | 
Graphic Production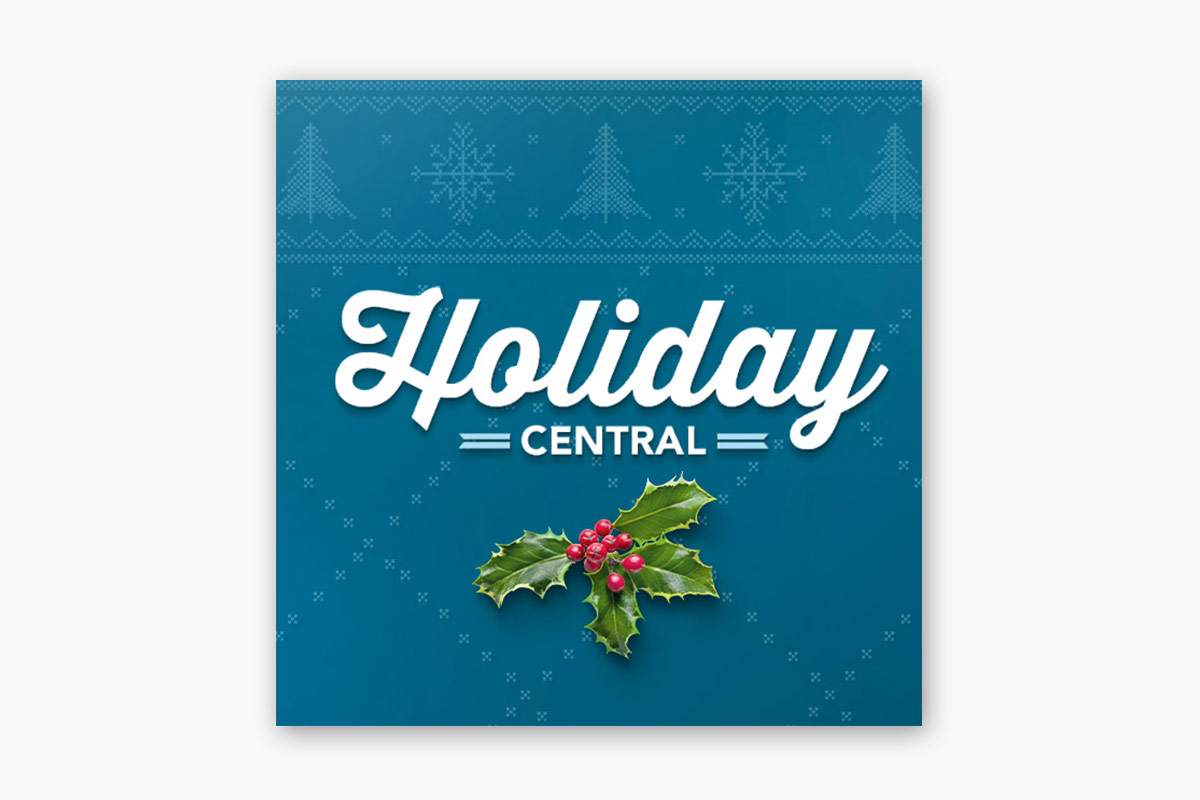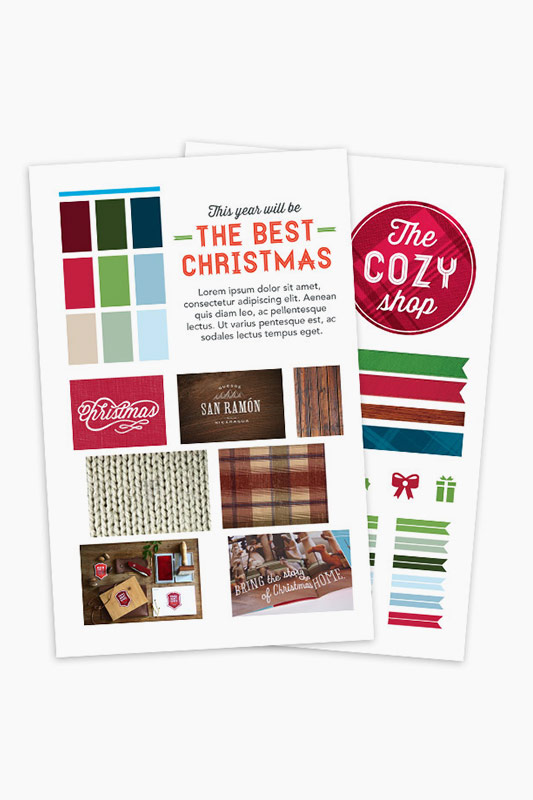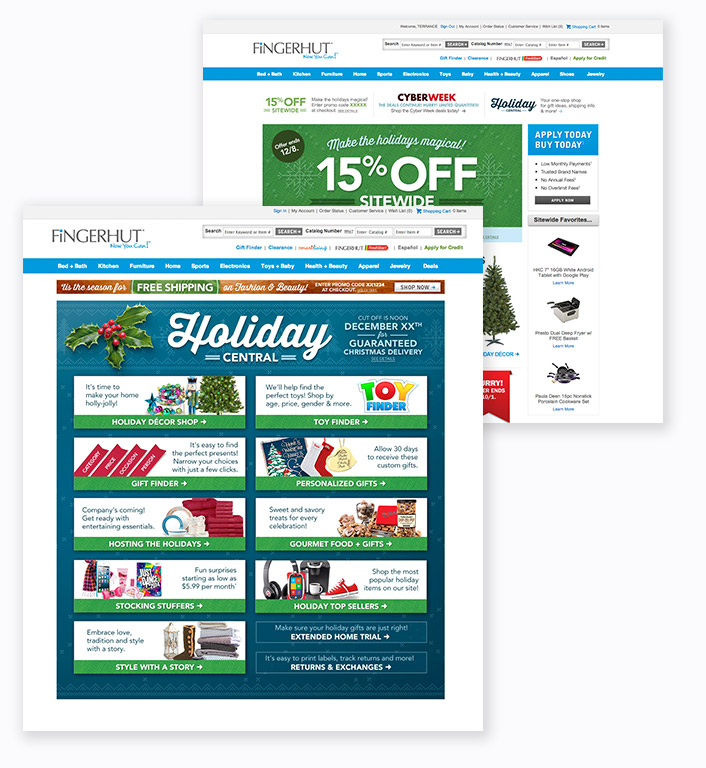 Bluestem utilizes display ads to engage customers with a wide breadth of product, drive them to the site, and increase sales. I created an interactive advertisement to accomplish just this. A user types a word of their choice into our value prop to complete the sentence. Upon doing so, a related product enters the scene directly corresponding to the word they've entered.